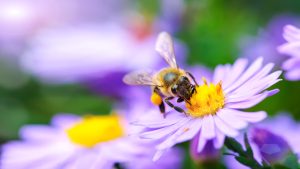 Athena Contus of Athena's Bees will be presenting a fun informational All About Bees event for both adults and children. Athena is a certified master beekeeper.
Topics include:
The life of bees, 
Bee sustainability,
Other interesting facts.
Bee keeping.
Sunday, July 9, 2023
3pm
Honey Bees
Honey bees are a species of bee that are known for their production of honey and beeswax. They are threatened by habitat loss, pesticide use, and climate change, among other factors. It is important to protect and preserve populations for their crucial role in our ecosystem.