Welcome to the Chocorua Public Library
We are holding a bookmark contest for youngsters of all ages.  Find out more information on the calendar page.
  The CPL Annual Book Sale with BBQ will be held on July 31st, 2021 during Chocorua Days.
Have you seen our new Little Free Library Box?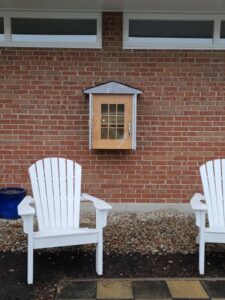 In accordance with CDC guidelines,  Chocorua Public Library will not require vaccinated people to wear masks while in the library.  We ask that unvaccinated people continue to wear masks, and will have these available at the door.  Everyone should continue to practice social distancing.
Thank you for your honesty and compliance as we continue to keep the Chocorua Public Library safe for everyone.
If you are not feeling well, please refrain from coming to the library.  
25 Deer Hill Road, Chocorua, New Hampshire